Utah Concealed Firearm Permit Course
Be Safe, Be Legal, Be Prepared!
Be ready to travel…
Get your UT permit & combined with your NY permit -
CARRY CONCEALED in 34 States.
4 hour class, No Live Fire required.
Learn Multi-State Laws and Federal Firearms Transportation rules.
This Handgun Safety Course is approved by the Ulster County Sheriff's Department.
Our goal is to make the application process as streamlined as possible for you and so our Utah Concealed Firearm Permit Course is ALL-Inclusive.
You will leave with everything necessary to file your application with the Utah BCI including
4 hour Mandatory Utah Training Curriculum.
Application signed by our Utah BCI Certified Instructor.
All course materials, including UT & NH applications.
Step-by-Step help with completing the Utah application.
Passport type photo taken at our course, meets Utah requirements.
Finger Printing done at our course, meets Utah requirements.
Pre-Addressed envelope for mailing to Utah.
Copy of your photo ID taken at our course.
Range time firing of a weapon is NOT required.
NYS License to Carry Pistol is NOT required for UT!*
The fee for the Utah course is $125.00** payable by cash or check
FREE BONUS: Satisfies the Ulster County (and many other counties,) NY Pistol Permit Firearms Safety Training Course Requirements, NO EXTRA CHARGE for this training certificate!
NOW is the time to act.
The Utah CFP is the MOST HONORED permit in the United States...
...valid in the most states!
We also offer classes at YOUR LOCATION!
If you have a group of 12 or more, contact us and we will work with your schedule to set up a class time to fit you!
Class size is limited and fills up quickly, so contact us TODAY to reserve your seat.
NO Deposit,
NO Registration Fees,
NO Hidden Costs!
We are currently offering the following classes: NRA Basic Pistol, NRA Home Firearm Safety, NRA First Steps, Women only classes available, NY CCW Pistol Permit Firearms Safety Course, Utah Concealed Carry Class, Florida Concealed Weapon License class (including mandatory LIVE FIRE certification.)
See our BLOG page for more information, FAQs & FYIs.
* UT Permit does NOT allow you to carry in New York State. You must have a valid "State of New York License to Carry Pistol" to possess a pistol in NYS.
** Utah & New York state application fees are NOT included.
There are currently no upcoming events. Click here to view past events.
Online event registration powered by Eventzilla.net. List your event with us free today!
Call today to reserve your seat

(845) 478-6604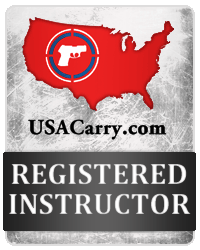 /